AD ORDER ENTRY FOR NEWSPAPERS
Newspaper & Multimedia Ad Management
The Newspaper Manager's ad order entry system connects every step of the media buy. Proposal templates are easy to generate and convert into contracts, insertion orders, and invoices. Streamline and manage any type of media buy, including email newsletters, website ads, zoned FSIs, scheduled events, sponsorships, and complex bulk multimedia buys.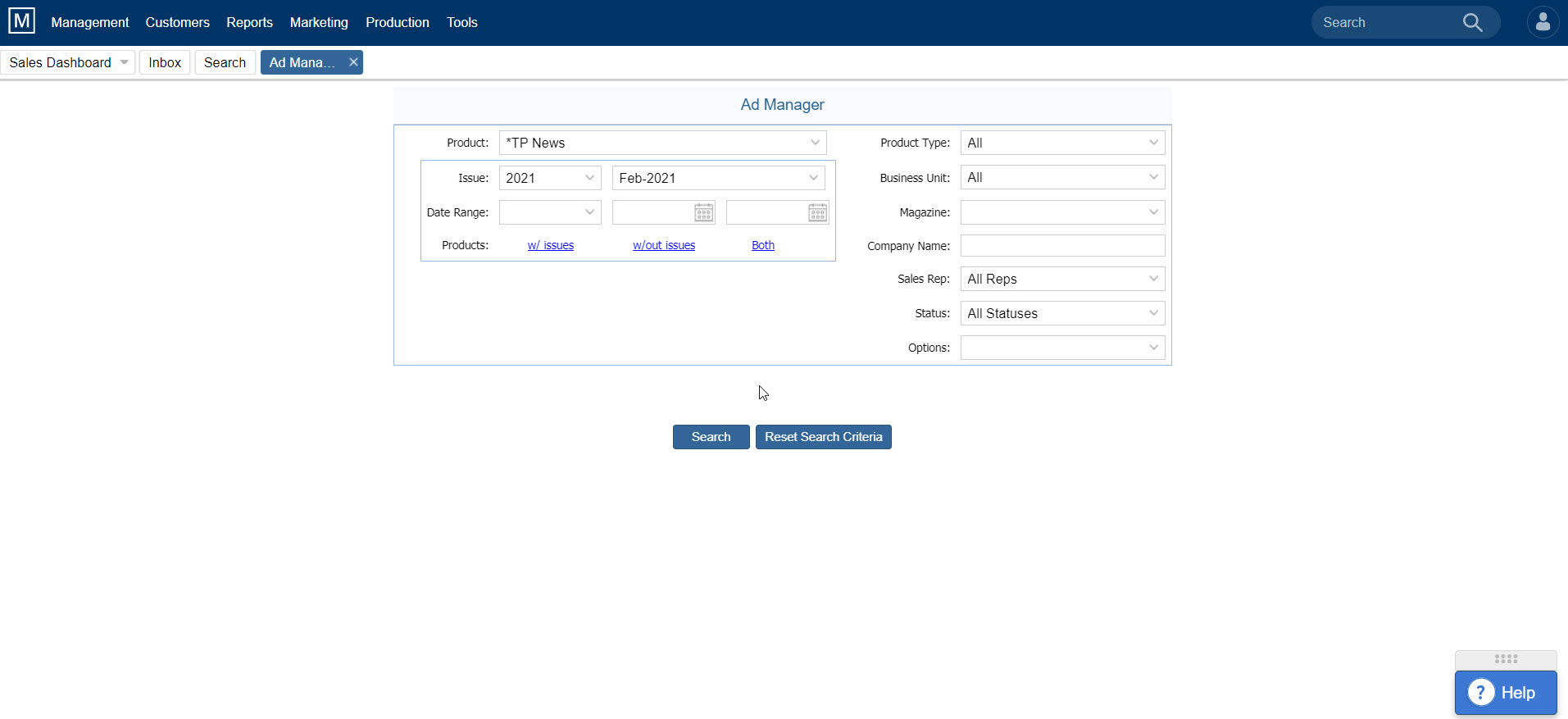 Customizable Insertion Orders
From basic display ads to bundled media packages, The Newspaper Manager's ad order entry system simplifies the advertising process. Custom-tailor each order to include multiple contacts, itemized production charges, and special instructions for a pick-up. Efficiently accommodate last-minute changes, such as ad size, color modifications, positioning requests, and frequency or rate adjustments.
Ad Order Entry for Rate Card Management
Managing rate cards is an effortless process with The Newspaper Manager's Ad Order Wizard. Customize rate cards on the fly to coincide with real-time inventory changes.
Real Time Ad Inventory Management
Manage and track ad sizes and positions, and automatically update inventory for each newspaper issue.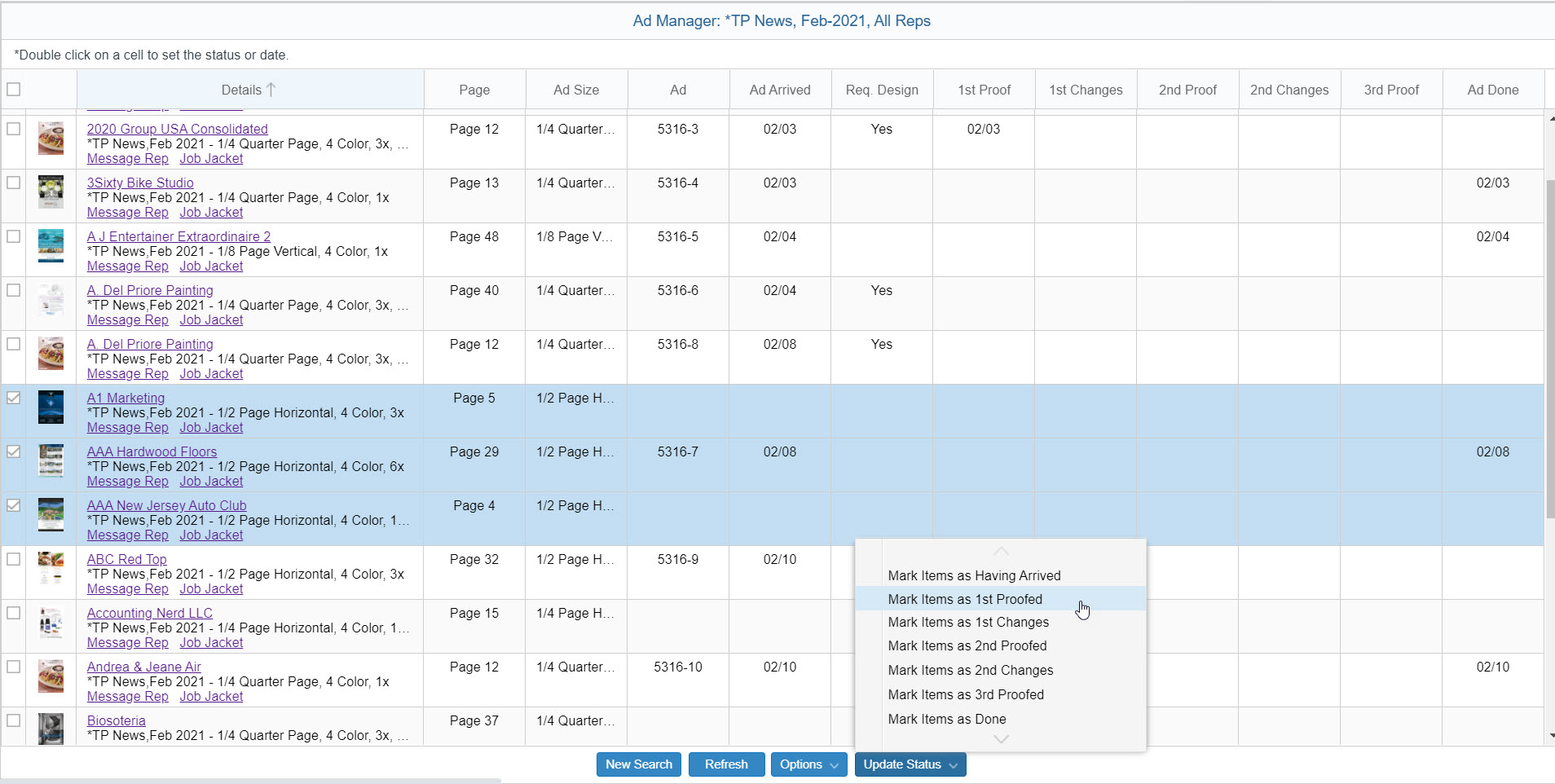 Classified Advertising Templates
Managing classifieds within The Newspaper Manager saves valuable production time and resources. Organize ads with user-friendly templates, which can be exported as XML directly into Adobe InDesign.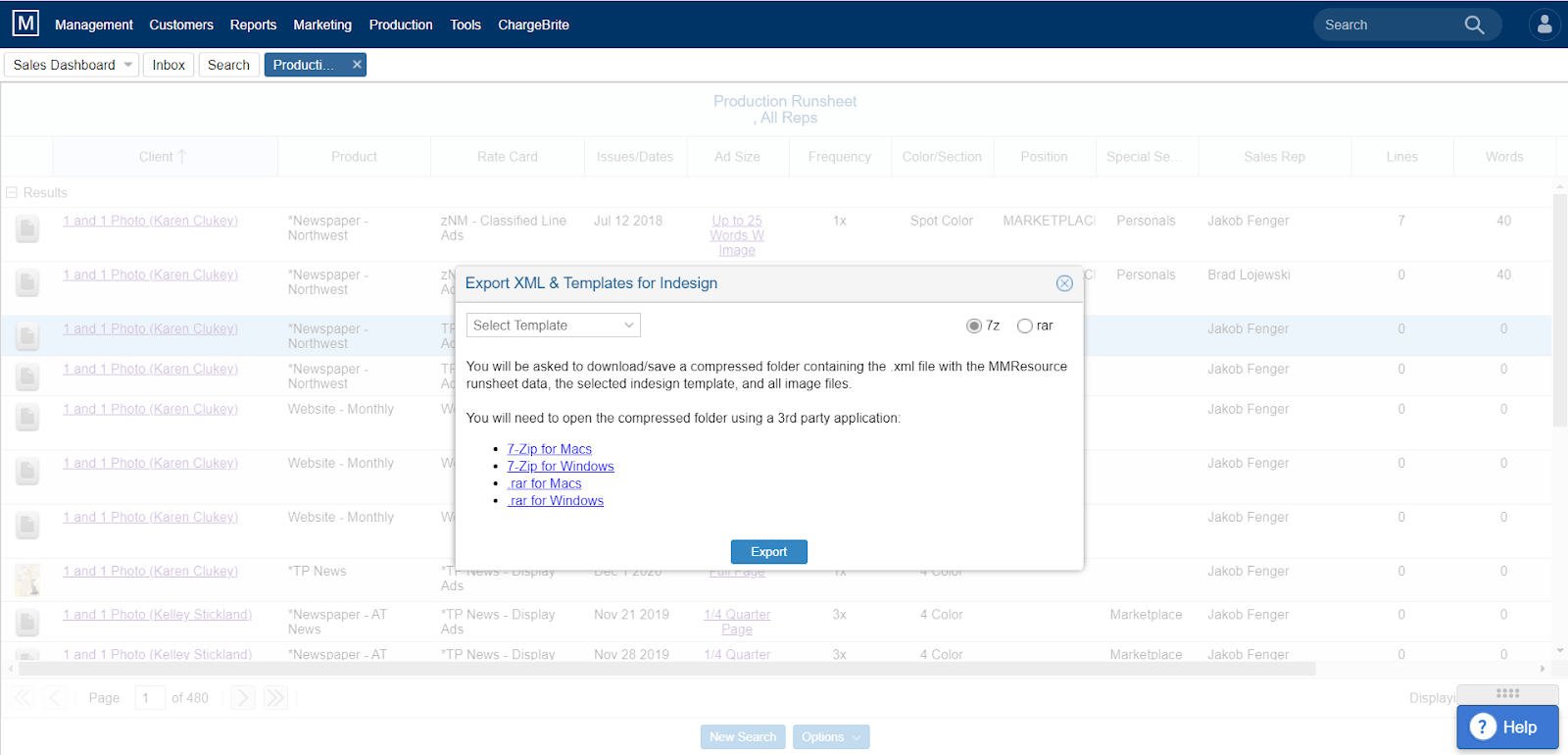 AD MANAGEMENT FEATURES
RFPs and proposal conversions into contracts and schedules
Simple and flexible insertion order creation
Customizable, polished proposal templates
Multimedia rate card management
Ad inventory management with automated tracking
Classified ad module with Adobe InDesign integration
Word, line, flat, inch and modular size rates support
Legals and affidavit generation
Revenue, space, discounts and credit issues reports
Ad quote conversions into contracts and schedules